Singapore's New iPhone Screen Fixer with a Promise of Genuine Parts and Fast Service Delivery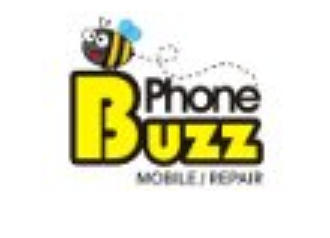 For a long time now, owners of iPhone smartphones and other Apple devices have had to make do with unreliable and even cunning phone repair services, but it would appear that the situation is finally changing, thanks to the efforts of iPhone Screen Repair, an Apple-authorized dealer and service provider.
Singapore – 2nd July, 2019 – This company offers efficient services like the repair of cracked iPhone screens without compromising the phone's touch sensitivity. They also offer replacement services for broken phone screens; this is a service area that the company takes pride in as they only use genuine screens that come with warranties from Apple. This company further prides itself in its capacity to fix all issues related to iPhone touch screen sensitivities – with this being an issue that iPhone users struggled with in the past because of the absence of experts to resolve issues with screen responsiveness; customers can now access this service at iPhone Screen Repair by PhoneDoctor.
As an Apple-authorized service provider, the company uses genuine screens and other replacement parts, giving its customers actual relief after they have their phones fixed. They offer AMOLED, as well as gorilla glass replacements which last long and work efficiently. With most customers being forced to make endless trips to phone repair companies because the previous job was not done to perfection, this company seeks to change that by ensuring that all repairs are worth the cost.
The company is run by iPhone experts who understand the sensitivity of the smartphones and the need for extra care before, during, and even after repairs or replacements. With a team of dedicated and experienced professionals working day and night to fix IOS-related issues as well as issues with all other types of apple hardware, iPhone users need not be scared about getting substandard services.
While there exist many other companies promising the best of iPhone repairs, working with the PhoneDoctor comes with numerous advantages, including the fact that their pricing is competitive. Their use of genuine Apple parts makes them trustworthy, and they also boast speedy service delivery in 30-40 minutes. The company also accepts phone delivery to their stores via post.
About iPhone Screen Repair
iPhone Screen Repair, better known as the PhoneDoctor, is Singapore's leading, reliable, and trustworthy iPhone repairs company that boasts remarkable services at affordable rates, using genuine parts. It's located in Chinatown Market, Exit D.
Media Contact
Company Name: IPhone Repair
Contact Person: Kai
Email: Send Email
Phone: +65 9649 0909
Address:101 Upper Cross Street, #01-26J People's Park Centre
City: Singapore 188541
Country: Singapore
Website: https://iphonescreenrepair.com.sg/