Fast Rising Pop Artist Camilla K Announces New Single "Down for You"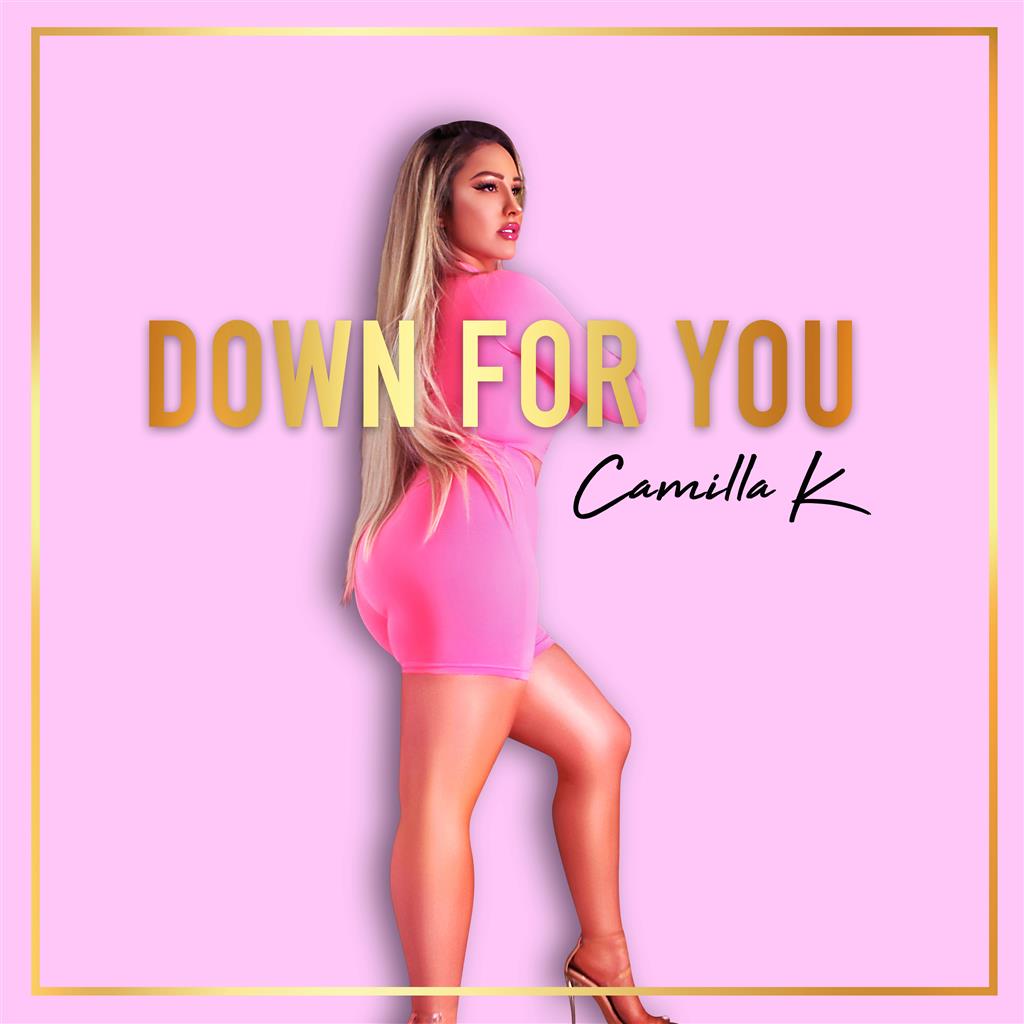 London – August 2, 2019 – Camilla K certainly doesn't sound like a new artist as she masterfully puts together her new pop single, "Down for You". The music video for "Down for You" premiered on YouTube and is already doing amazing numbers for a supposed rookie. Few pop singles have been greeted with such a warm reception.
Camilla K looks set to be another huge pop talent out of the U.K. Despite the expressive lyrics, the song leaves a lot of room for a head bump or a full-on dance show. "Down for You" also tells a story. Using her excellent vocals and unreal music production from seasoned expert, Cotterell, she melodiously reaches out to one-sided relationships, advocating for clarity.
When quizzed about her inspiration behind Down for You, she said, "I always wished someone would do something about one-sided relationships! Not just for me, but for other girls and guys too. Sometimes, in relationships, both parties do not put in the same amount of energy, then someone ends up hurt. So, I thought why not? It would be nice if there was clarity."
About Camilla K
With a unique, powerful voice, modern style and high-quality sound to her music, Camilla K is of the first artists associated with the American distribution giant and record label Empire as they opened their new offices this year in the U.K. Now living in London by way of Stockholm and Los Angeles, Camilla K is sure to make a splash in England's talent-rich city as she releases a collection of her very first music, containing catchy hooks and melodies, high caliber production and strong lyrics.
Also to be noted; with a portion of proceeds from Camilla K's music being given back to children in music and arts through her charitable foundation "Chelsea House", fans and new listeners can feel good about their support of this emerging new artist.
Camilla K's "Down for You" is available for streaming on all digital platforms including Tidal, Apple Music, Spotify and iTunes. All accessible here. Reports from happy viewers suggest that the visuals for "Down for You" are unsurprisingly astonishing.
Streaming on all digital platforms such as Tidal, Apple Music, Spotify and iTunes.
Media Contact
Company Name: Crybaby Music Group Ltd
Contact Person: Support Team
Email: Send Email
Country: United Kingdom
Website: www.camillakonline.com