LUCESCU REALTY Announces Sale of Two Grocery Anchored, Community Shopping Centers in Northern California for $24.6 Million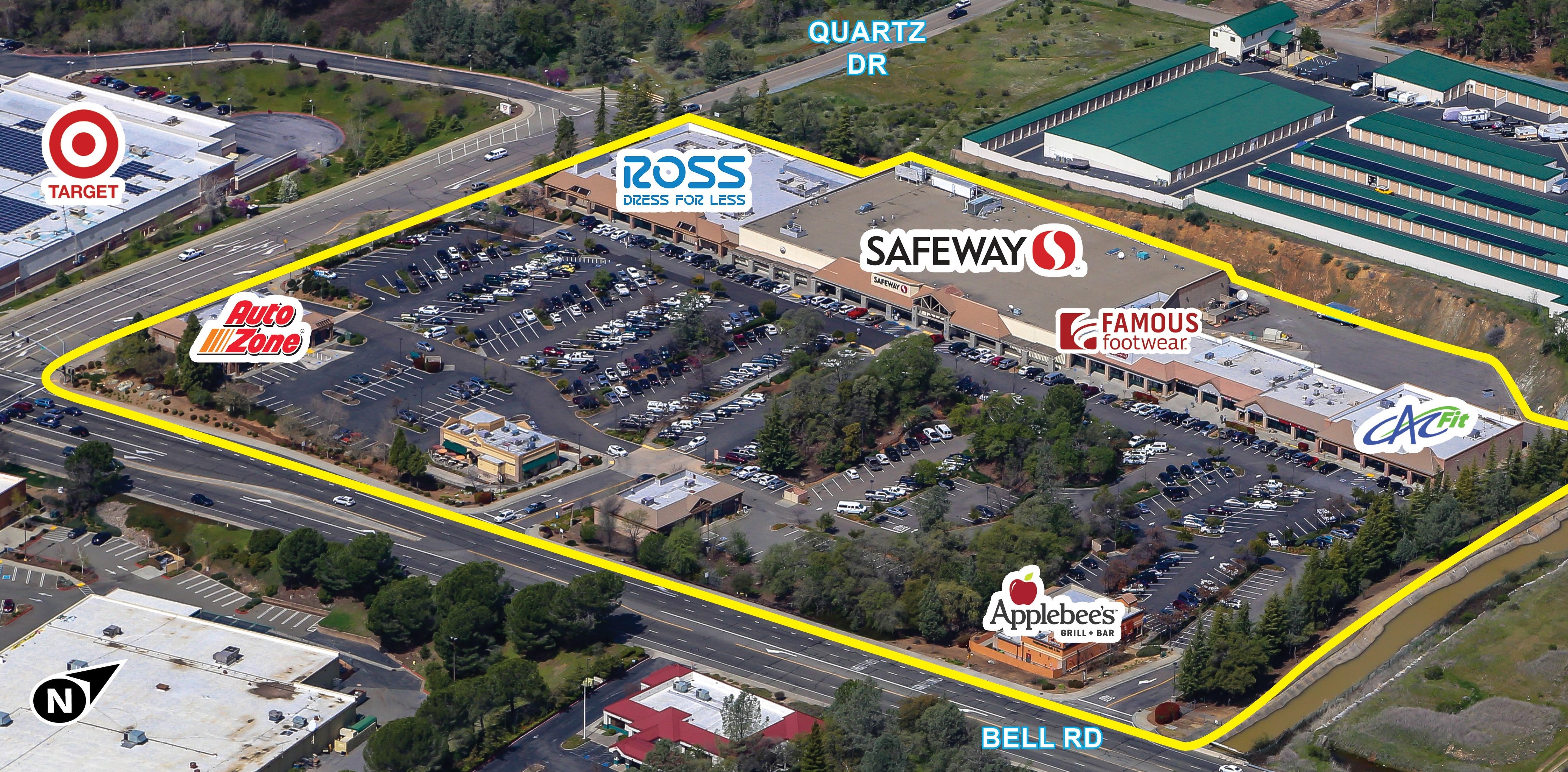 NEWPORT BEACH, CALIF. – Aug 2, 2019 – Mark Lucescu, President of LUCESCU REALTY, a market leading investment real estate services firm, announced today the sale of Currier Square Shopping Center in Oroville (Sacramento MSA), California, and Crossroads Shopping Center in Auburn (Sacramento MSA), California for a total consideration of $24.6 Million ($14.8 Million and $9.8 Million, respectively). LUCESCU REALTY exclusively represented the interests of the seller, Community Centers of America, and procured the Buyers, a Private Development / Investment company based in Sacramento (Currier Square) and a Private Investor based in Los Angeles (Crossroads Shopping Center).
Currier Square, in Oroville, California, is an approximate 131,017 Square Foot seasoned, Grocery-anchored, Open-Air Community Shopping Center anchored by a high-grossing Raley's Grocery, Marshalls and Petco (all included as part of the sale) and included four (4) out pad parcels ideally positioned for redevelopment / buildout. Raley's, founded in 1935, operates 129 stores throughout the Sacramento, CA MSA; under the banners Raley's, Bel Air Markets, Nob Hill Foods and Food Source. The Property is 88.5% leased, and more than 96% of the leased GLA is occupied by Regional and National tenants. Many of the tenants, including Raley's and Marshalls, were posting strong gross sales.
Crossroads Shopping Center, in Auburn, California, is an approximate 125,791 Square Foot Open-Air, Community Shopping Center anchored by Safeway, Ross Dress for Less, CACFit, AutoZone and Famous Footwear. Ross Dress For Less, an original tenant in the center just recently extended their lease term and posts very strong gross sales. Safeway, which features Western Union, Starbucks and an Amazon Locker (the only one in Auburn), was not a part of the sale. The Property features a seasoned, secure income stream, as 74.6% of the GLA is leased to original tenants from when the Property was built in 1994 and 91.9% of the leased GLA is occupied by National and Regional tenants accounting for 87.5% of the Total Rent. Located within one of the more affluent trade areas within the greater Sacramento area, the Property enjoys great visibility and accessibility in the heart of Auburn's Retail Hub; additional retailers in immediate proximity include Target, Home Depot, Smart & Final, Rite Aid, Michaels, PetSmart, Petco, BevMo!, Ulta, Chick-Fil-A and Starbucks.
"Both of these Properties are institutional-quality centers and are among the most dominant and successful shopping centers within their respective trade areas. Blue chip tenant rosters, that include grocery anchors, located in infill locations with high barriers of entry are in the highest demand amongst retail centers today," noted Samer Khalil of Lucescu Realty's Private Client Services Group, who handled both sales. Greg Wendelken, Managing Director of Lucescu Realty – Private Client Services, who also assisted on the Oroville transaction commented, "The Seller did a great job of managing and leasing each of these assets and the Buyers should continue that success for many years to come."
LUCESCU REALTY is a market leading investment real estate services firm that uniquely combines major capital markets expertise with a complete and thorough understanding of real estate fundamentals to execute a wide range of services on behalf of its clients. Scope of services include sale transactions, advisory/consulting, debt/equity placement, property / asset management, market research and financial services. LUCESCU REALTY specializes in individual property and portfolio transactions, on behalf of public and private companies worldwide, involving neighborhood, community, power, and lifestyle centers, regional malls, and suburban and central business district office buildings. The hallmark of LUCESCU REALTY is its ability to maximize value through its exclusive focus on sale transactions, access to the full spectrum of both public and private investors, intimate local market knowledge through its in-house group of market analysts, tailored marketing strategies, and depth of capital market experience. LUCESCU REALTY is annually recognized as one of the most active brokerage firms in the United States. Headquartered in Newport Beach, California, LUCESCU REALTY has regional offices in Phoenix, Arizona and Las Vegas, Nevada and plans to open an office in San Francisco later this year.
For more information, please visit www.lucescurealty.com.
Media Contact
Company Name: LUCESCU REALTY
Contact Person: MARK LUCESCU
Email: Send Email
Phone: 9497067772
Address:500 NEWPORT CENTER DR STE 550
City: NEWPORT BEACH
State: California
Country: United States
Website: www.lucescurealty.com