InsTake Downloader – Fastest Android App To Download HD Photos Or Videos From Instagram And IGTV
"InsTake Downloader is a brand new Android app-based product that has already made waves as the most powerful and robust Instagram Downloader present, replete with easy functioning and requirements."
A brand new set of tools is now available in an Android mobile app format called InsTake Downloader, which lets people download photos and videos from the Instagram platform, and can also help in Repost of the stuff in the easiest way imaginable.
The app is completely dedicated for any image or video that may occur across the feed, as well as from IGTV. That makes it one of the most robust Instagram Downloader, and saving the content on your device can extend to however long you may want. The steps to be followed are as easy as they come. The best part of this process is that you don't need to login to your Instagram account to download images and videos as per your own liking. InsTake Downloader a break from all its predecessors, which many have raised an issue about all across the board. Third-Party apps could take your data, and use it for their own end.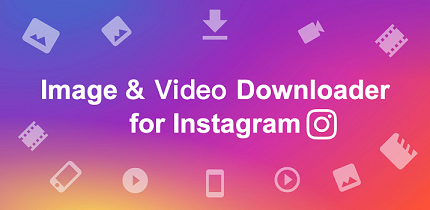 The steps mainly involve going to the Instagram platform, and coming across with specific content you want to download. You then need to generate the address of that content with the help of 'Share a Link' option. Copying the link, and then going to the app and pasting the link in the field shall automatically lead to the complete download of the video all across the board. By definition, it's easy as they come, and there is even a separate option for copying the hashtags and captions to help you make the repost for Instagram if you wish to actually to do so.
This photo and video downloader for Instagram has been tested in terms of efficiency and speed. It's almost three times as fast as any of its competitors even when you're downloading high definition photos and videos. There are obviously many other advantages that you can explore and implement to your own advantage. You can download InsTake Downloader completely for free with this link made available from the official Google Play Store: http://bit.ly/instagramvideodownloader.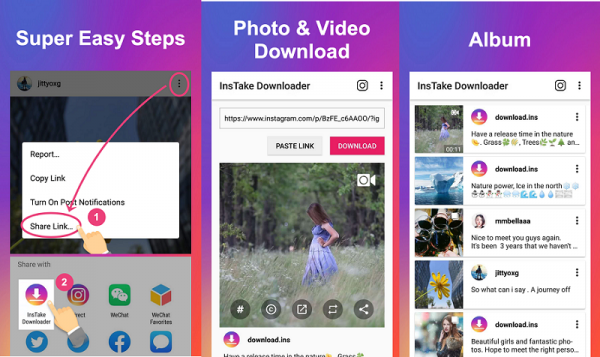 About
InsTake is one of the latest useful apps offered by Video downloader & Video Player & Photo Downloader. Being one of the premium apps helping you download the content of Instagram and adding the repost feature, this app is something to really look forward to. Sized at about 3 MB, this app supports many crucial features such as copy link, share, rename, repost for the downloaded photos or videos, which makes it worth downloading.
Media Contact
Company Name: Video Downloader & Video Player & Photo Downloader
Contact Person: Mr. Yu
Email: [email protected]
Phone: +8613269958110
Address:
Country: Taiwan
Website: www.bit.ly/instagramvideodownloader