Former top Fed official suggests additional rate cut for US-China trade war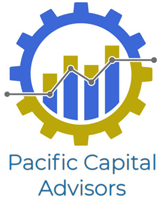 According to a former senior official of the US Federal Reserve, Donald Kohn, an additional interest rate cut may be needed if the trade war that is ongoing between the U.S. and China continues. This comes after the somewhat historic reduction of interest rate by the Fed Reserve, the first of its kind in more than ten years.
According to the top financial analyst, the rate cut would act as a kind of "cushion" for the United States economy as the trade dispute weighs on business and consumer confidence. The former vice-chairman of the Federal Reserve Board stated this during an interview with CNBC's "Closing Bell."
The impact of the trade conflict between two of the largest economies in the world has continued to affect the economy of the U.S. In the latest of such effects, the U.S. stocks closed sharply lower Thursday after President Donald Trump announced via Twitter that the U.S. would impose 10% tariff on another $300 billion worth of Chinese goods with effect from September 1. The announcement ratcheted up a trade fight that has carried on for more than a year and a half.
A day before, the Federal Reserve expectedly cut rates for the first time in more than a decade with Fed Chairman Jerome Powell, later suggesting that trade tensions influenced the decision on rates.
Kohn, who was the former vice-chairman of the central bank between 2006 and 2010, agreed with the Fed's decision to cut rates. Kohn said Thursday that as a central bank official, he believed part of his responsibility was to provide the U.S. economy "some cushion and offsets" to "shocks that came from other places."
"In a situation like this, it seemed to me there was very little cost to lowering interest rates," said Kohn, who is currently serving as a senior fellow at the Brookings Institution.
More information about the happenings in the financial world and the services offered by Pacific Capital Advisors can be found on their website.
About Pacific Capital Advisors
Pacific Capital Advisors is an independent investment management practice founded on the philosophy that an active, opportunistic and adaptable approach to investing provides clients with the best chance for the realization of long-term positive returns irrespective of prevailing market environments.
The company aims to build an environment in which trust, respect, pride, tradition and loyalty are held in the highest regard leads to a superior level of engagement between personnel that can only result in positive benefits for clients.
Media Contact
Company Name: Pacific Capital Advisors
Contact Person: Media Relations
Email: Send Email
Phone: +1 (914) 867-3862
Address:680 6th Avenue
City: New York City
State: New York 10019
Country: United States
Website: https://pacificcapitaladvisors.com