Soligenix Inc. (SNGX): The Catalyst Season Is Coming, Over $550 Million Potential Payday From Two Pivotal Studies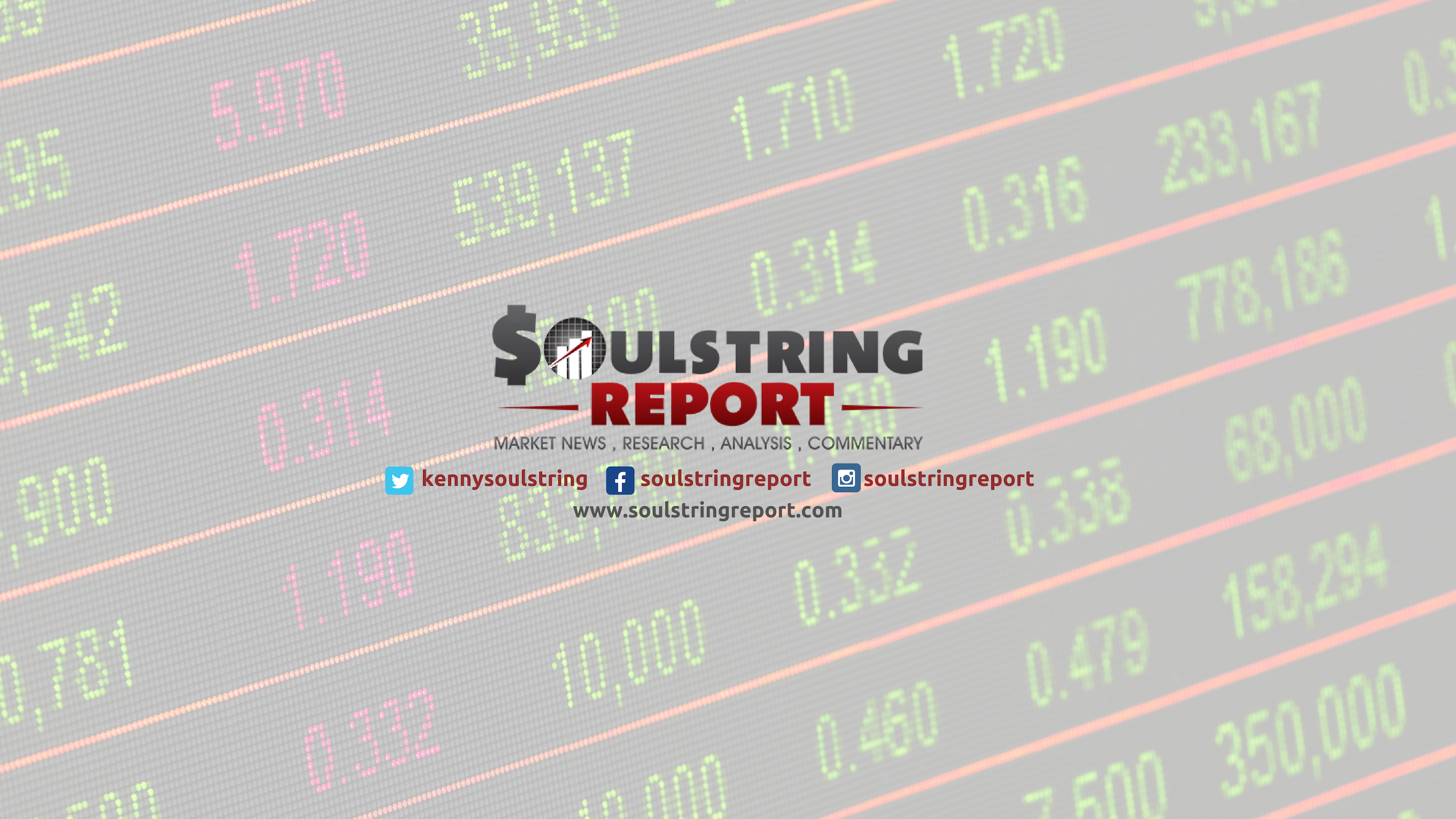 Soligenix, Inc. is closing in on a potential catalyst filled season that is attracting both investor and analyst attention with two interim readouts that can deliver a combined global market value opportunity of more than $550 million. The first readout is expected to happen no later than September, with a planned data release from its SGX942 (DOM-INNATE Trial).
Soligenix, Inc. (NasdaqCM: SNGX), a late-stage clinical biopharmaceutical company developing rare disease treatments in oncology, GI disorders, and biodefense is attracting both investor and analyst attention with two potential catalysts that can deliver a combined global market value opportunity of more than $550 million. The first in what may be a series of positive events for the company is expected to happen no later than September when the focus shifts to SGX942 (DOM-INNATE Trial), the company's Phase 3 trial candidate for the treatment of oral mucositis (OM) in patients with squamous cell carcinoma of the oral cavity and oropharynx undergoing chemoradiation therapy.
Soligenix announced in April of this year that the trial had reached the enrollment target to support the planned interim efficacy analysis by the independent Data Monitoring Committee (DMC). Ahead of the September release, shares in the stock have been rallying on positive notes from Zacks Small Cap Research and from articles published on Yahoo Finance that highlight the potential of not only SGX942 but for the growing pipeline of innovative products that are already in pivotal stages of development.
The second drug that has piqued the interest of biotech investors is SGX301 (FLASH Trial), a Phase 3 trial drug candidate for the treatment of cutaneous T cell lymphoma (CTCL). SNGX is expected to release topline final results from that study in the first quarter of 2020, following the enrollment of an additional 40 patients that were requested by the DMC to maintain 90% statistical power.
Combining those two drugs along with a developing vaccine stabilization platform, SNGX may very well be in its best position ever to earn substantial milestone accomplishments during the next 6 – 9 months. And, with the stock higher by more than 50% since the beginning of June, investors appear to be getting positioned ahead of the data releases which could have the potential to drive the stock far past its 52-week high of $2.20 per share. Notably, a price at that level would still be roughly 260% below the Zacks 12-month price target of $8.00 per share.

Video Link: http://www.youtube.com/embed/DTu70x8XFdQ
High Hopes For SGX942, DOM-INNATE Trial
Soligenix is working to bring to market novel drugs that can meet unmet or under-met medical needs. SGX942 (Dusquetide) fits that description as an Innate Defense Regulator. The primary mechanism of action works by taking a different approach than drugs that attempt to interact with the pre-programmed cells that make up the immediate-action aspect of the immune system. These pre-programmed cells are the first line of defense against a majority of threats and help contain those risks until the adaptive immune system takes over the heavy lifting by launching B-cells, T-cells, and other antibodies that can fight off disease or infection.
Dusquetide is different in its approach to treatment because instead of trying to interact with one of the many pre-programmed receptors or a specific response molecule, it instead targets an intracellular convergence point in the innate immune system. In doing so, the drug changes the response of the innate immune system that can promote an increase in its ability to fight infection and heal tissue while controlling the inflammatory response. The therapeutic value is also showing advantages by limiting what is referred to as "runaway" inflammation – by demonstrating its ability to control the amount of inflammation by preventing the secondary damage inflicted by the "runaway" inflammation.
The contrast in the treatment approach compared to potential competing compounds and drugs in the development stages to treat OM are distinct. First, several are trying to "mop up" the free radicals generated by radiation therapy or some of the signaling molecules from the dying cells. The problems seen with that approach, however, is that first both free radicals and signaling molecules trigger the inflammatory response of the innate immune response where these approaches address one or the other. Second, other compounds address just a single aspect of the pathophysiology of OM, such as those targeting only tissue repair mechanisms. In contrast, SGX942 breaks from the pack by showing its ability to modulate the innate immune response to any trigger, including free radicals and damage associated molecular patterns or DAMPs, and increasing both tissue healing and infection-fighting without potentially increasing tumor growth or interfering with tumor treatment.
From a market perspective, an ultimate approval brings to market the first approved drug for the treatment of OM in the context of solid tumor cancer – with head and neck and breast cancer serving as examples. While the market does have an approved drug for the prevention of OM in patients with blood cancers undergoing stem cell transplantation, that product has demonstrated safety concerns that include its potential to trigger tumor growth of solid tumors.
Upon releasing the interim data, as early as September, several things can happen. First, the DMC can recommend stopping the study for overwhelming efficacy. Second, the DMC can stop the study for safety or futility concerns. Third, it can request the continued enrollment in the study at the pre-specified sample size of approximately 190 patients. Or, the DMC can re-estimate the sample size to maintain the study's statistical power.
Now, with roughly a few weeks before the interim data is released, and following positive notes from Zacks research, the stock is trending higher based on prior results that demonstrated promising therapeutic value. Moreover, SNGX has more than just one near-term potential catalyst, it has at least two.
Phase 3 FLASH Trial May Power-boost First Catalyst
The second product noted earlier is the Phase 3 FLASH (Fluorescent Light Activated Synthetic Hypericin) trial, which is testing SGX301 in patients with CTCL. That study is progressing after the company announced in October of 2018 that it had received a positive recommendation from the independent DMC, which recommended that the company enroll an additional 40 subjects into the trial to maintain 90% statistical power for the primary endpoint.
A novel treatment candidate, SGX301, which uses synthetic hypericin as its active ingredient, is a photodynamic therapy that is activated by safe, visible light. The hypericin is topically applied to lesions on the skin, where it is taken up by malignant cells at a much higher rate than normal, healthy cells. Approximately 16-24 hours later, the treated area is exposed to visible fluorescent light, which results in the production of singlet oxygen. That singlet oxygen acts as a highly reactive species that ultimately leads to the initiation of apoptosis in the cell.
The FLASH trial is a randomized, double-blind, placebo-controlled study that was originally expected to enroll approximately 120 subjects with either Stage IA, IB, or IIA mycosis fungoides (the most common type of CTCL) across 30 centers in the United States. Following the recommendation by the DMC, total enrollment is now anticipated to be approximately 160 subjects. The trial design consists of three treatment cycles, with each cycle lasting eight weeks. Each study subject will have three target lesions treated during the trial. In cycle one, patients will be randomized 2:1 to receive twice-weekly treatment of either 0.25% SGX301 or placebo (an ointment with the same light exposure as for SGX301) for six weeks, with treatment response determined at the end of the eighth week. In cycle two, all subjects will receive 0.25% SGX301 on their target lesions, and for those that decide to continue in the trial, there is a third treatment cycle where 0.25% SGX301 will be applied to all of the patient's lesions. Thus far, the majority of patients who have made it to the third cycle of the trial have elected to continue with it.
The primary endpoint of the trial is the percentage of patients treated with SGX301 achieving a partial or complete response of the treated lesions, which is defined as a ≥50% reduction in the total Composite Assessment of Index Lesion Disease Severity (CAILS) score at the end of cycle 1 (week 8), compared to patients receiving placebo. Secondary endpoints include duration of treatment response, degree of lesion improvement, and safety.
To date, the study data shows SGX301 to be safe, well-tolerated, and effective. Adding potential fuel to a positive SGX942 readout, the topline data are expected to get released no later than the first quarter of 2020.
A Valuation Of $8.00 For Soligenix Stock, Approvals Can Send Higher
For investors, they want to see the value. And, analysts are stepping up in favor of the stock. In its most recent coverage of SNGX, Zacks analysts used a probability adjusted discounted cash flow analysis based on potential future revenues of SGX301 in CTCL and SGX942 in OM. For SGX301, the analysts anticipate approval of the drug in 2021 that can deliver peak revenues of approximately $200 million globally. Their model applied a 70% probability of approval and a 13% discount rate that lead to a net present value analysis of $73 million for that drug alone.
For SGX942, the analysts also expect approval for the drug in 2021 that can bring peak revenues of approximately $350 million worldwide. Their model used a 60% probability of approval and a 13% discount rate that lead to a net present value of $104 million. Then, after combining the net present value for each of the products, and combining it with the company's current cash position, the potential cash from exercising warrants, and using a fully diluted share count of 25.8 million shares, the model suggested a considerably higher valuation of approximately $8.00 per share. From current levels, a move to their target represents a more than 260% return on investment.
As Soligenix gets closer to its release dates, the interest in the stock is expected to increase. And, with pivotal studies geared to release topline data in the next two quarters, investors have historically taken positions in emerging companies ahead of the news. While the recent run-up in the price of more than 50% is significant, in and of itself, taking a risk-adjusted approach to emerging companies, like Soligenix, can be rewarding in the long term as well. And, despite the recent rise in both price and volume, if SNGX can deliver positive results for the two trials above, the price target set by Zacks may be well justified heading into 2020.
Media Contact
Company Name: Perceptive Advisors
Contact Person: Kenny Soulstring
Email: Send Email
Phone: 305-766-3421
Address:7441 Wayne Ave.
City: Miami Beach
State: Florida
Country: United States
Website: https://www.soulstringreport.com/