Focus On ICOx Innovations, An Emerging Leader In Branded Digital Currency And Blockchain Technology (TSXV & OTCQB: ICOX)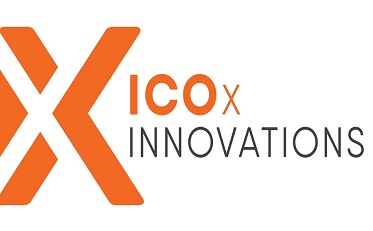 As companies like JP Morgan and Facebook help to usher in the branded digital coin revolution, only a small handful of companies may have the ability to address the demand for both branded currency and blockchain platform integrations. ICOx Innovations is one of them.
While the recent Q2 update from ICOx Innovations (TSXV & OTCQB: ICOX) provided investors with compelling reasons to find the stock attractive at current levels, the growing value-opportunity is getting built inside the core of the company – where significant progress is getting made to capitalize on a potential trillion-dollar branded digital currency opportunity.
Noting that ICOx's three partnerships with Fortune 5000 companies are valuable, investors are also recognizing the enormous market opportunity for ICOx being created by the developing branded currency market, where companies like JP Morgan (JPM) and Facebook (FB) have revealed their plans to introduce proprietary branded digital assets. The goal of these branded coins is to generate revenue by serving as vehicles to transfer billions of dollars between businesses, clients, and organizations.
And, as investors focus on the ICOx value proposition, many point to the company's comprehensive service offerings to make the case that the market-cap for ICOx sits tremendously undervalued. Here's why –
Video Link: http://www.youtube.com/embed/f1qaxIJhXNE
JP Morgan And Facebook Have Contributed Significantly To The Digital Revolution
Whether or not JP Morgan or Facebook intentionally wanted to disclose their interest in the branded digital currency market this early in its development process is anyone's guess. But, keeping a secret on Wall Street is no easy task. Regardless, with the news out that these two multi-national companies are already well into their development strategies, the interest in companies like ICOx is growing as investors look for opportunities to capitalize from what some call a generational shift in how the global economy will be managed. Moreover, with the potentially thousands of companies that are likely to implement the use of branded coins, the case studies getting built at ICOx can help to solidify their expert reputation and position them as a digital platform development leader that can profit from the revolution.
Investors and cryptocurrency advocates appeared caught by surprise earlier in the year after JP Morgan and Facebook announced their intent to develop their own currencies. After all, JP Morgan has been an outspoken critic of the technology for the past two years. Ironically, they were the first to show their interest in developing their own JPM Coin to facilitate institutional money transfers. Facebook made an even bigger splash after announcing that they, too, were well into development of its Libra coin, a Facebook-branded coin designed to facilitate transactions within their own multi-billion dollar franchise. And, to show just how valuable these new assets may become, analysts were quick to put a model together that projected that the Libra coin could generate upwards of $90 billion in annual revenues to Facebook. Although a similar revenue model may be more difficult to predict for the JPM Coin, many analysts suggest that it's likely that the JPM Coin can save its parent many millions of dollars in global money transfer fee's in a single year.
But, while JPM and Facebook are the two companies that are attracting the headlines, it's far more likely that hundreds, or even thousands, of companies, are developing long-term strategies that include the need for their own branded currency or stablecoin product. In fact, recent coverage of the emerging opportunities suggest that the move to adopt branded currency into a company ecosystem may be so crucial to keeping a competitive advantage in a digital world, that the move by JP Morgan and Facebook unleashed the seminal moment that may forever change the pace of growth for the blockchain and branded digital currency space. And, for ICOx, that's a good thing.
Markets See Billions In Branded Currency Potential
The commercial markets are taking notice of the shift to digital, a fact that is supported by the headlines showing that Starbucks, Rakuten, and Samsung are also developing branded currency assets. And from there, more will follow. Thus, with ICOx being one of the only public companies targeting the sector, the case for a long-term bull market for the company is justified. Moreover, as more journalists associate the value of a branded currency to the shift in how consumers want to do business, some believe that only a small handful of companies can actually do what ICOx can do. And, if that is the case, the resulting market potential for ICOx can be a lucrative proposition.
Furthermore, not only is ICOx positioning itself to build shareholder value by developing branded currency assets for clients, but they are also targeting opportunities to create and implement blockchain platforms that can allow client companies to expedite processes, connect assets, and allow for seamless transactions between internal and external sources. And, from an experience standpoint, ICOx can point to their growing list of Fortune 5000 partner companies that are already developing branded currency and blockchain projects with the guidance and expertise of the ICOx team. In addition, while others may try to penetrate this very technical market, ICOx is already validating its business model and is proving their ability to deliver these innovations to the thousands of potential clients that understand their value.
If 2019 was the year that ICOx began to make serious traction, then 2020 may be the time that the company starts to run.
BitRail And FreedomCoin Offer Significant Opportunity
Beyond just branded currency development, ICOx is building its partnership portfolio with at least three Fortune 5000 companies. These development projects are helping to extend its proof of concept deliverables that can complement the expected demand far beyond the branded currency markets.
One of the partnerships come from a combined BitRail and FreedomCoin alliance. And, from the recent Q2 update, ICOx is making considerable progress toward integrating a regulated blockchain payment platform for stablecoins, like Freedom Coin, to accelerate their market penetration. Already capitalizing on increased adoption of the coin, ICOx announced that the partnership has received additional money transmitter licenses and is conducting live testing of its end-to-end blockchain payment platform.
Once implemented, the BitRail opportunity can be substantial, and through just their first signed customer, FreedomCoin, can deliver significant near-term growth opportunity by serving a community of 4.7M registered users that transact more than $650M annually. Moreover, as the popularity of Freedom Coin increases, there is considerable potential that the coin could become one of the most retail-transacted cryptocurrencies in the US during the next 12 months. And, if it does, ICOx is expected to benefit from several revenue streams that get generated through development fees, integration fees, management fees, and a potential equity interest in the venture. The opportunity can generate millions in revenue.
Cathio Targets Billion-Dollar Catholic Community
A second partnership is with Cathio, a subsidiary of ICOx that is developing a platform to provide targeted markets, in this case for the Catholic faithful, with easy access to advanced reporting tools that can generate a variety of useful financial and analytic reports for dioceses, parishes, and charities. The app and platform are designed to bring together the diverse nature and function of the organization and integrate its own branded currency to help facilitate a comprehensive, seamless, and closed economy that aligns with Catholic values.
Cathio most recently announced additions to its Board of Advisors that include former Senator Rick Santorum (former US Republican Presidential candidate) and Ambassador Jim Nicholson (former US Ambassador to the Holy See – Vatican). During the quarter, ICOx announced memorandums of understanding for four customer engagements and also guided toward signing more product and customers through Cathio over the coming quarters.
RYDE Holding Records First Ever Revenue From KODAKOne
ICOx's third developing partner is with RYDE Holding Inc., the operator of the KODAKOne Platform. Also advancing a successful strategy, ICOx helped to lead RYDE to its first ever revenue-generating quarter and the scalable platform positions RYDE to build momentum as they increase their client base in the back half of 2019.
RYDE Holding Inc. currently serves more than 22 customers live on the KODAKOne Post-Licensing Platform (PLP) that produces daily revenues for their clients. RYDE Holding Inc. also announced a partnership agreement with Image Protect, and with it a goal to add 75 additional customers on the KODAKOne PLP in the coming months.
From this relationship, ICOx is leveraging its expertise to generate income from RYDE Holding through development, management, and equity interest in the venture.
A Strong Q2 Builds ICOx Momentum, Value Opportunity Exposed
With a strong Q2 in the books, and with the markets recognizing the importance of branded currency, ICOx is positioned as a potential key player that can take quick advantage of a massive opportunity. And, ICOx Innovations is already proving that they can deliver what they promise. Moreover, as one of the only publicly traded companies that can provide the services needed to develop a branded currency infrastructure, ICOx has the advantage of billing itself as a transparent company that is compliant with regulatory oversight. They can back that up with regular SEC filings that support its attention to capital oversight, its commitment to transparency, and point to a comprehensive management report that highlights its most recent operating activities.
While some investors focus merely on the Bitcoin headlines, the reality is is that the revolution to integrate branded currency into a global business model is gaining formidable strength. Now, as giant companies like Facebook and JP Morgan move to adopt the technology, the real demand and intrinsic value of this developing technology will come into focus. Hence, for ICOx Innovations, as the market develops, it's reasonable to believe that ICOx can develop along with it and capitalize on the substantial opportunities that play directly into their expertise.
And, with the branded digital currency revolution expected to take center stage in the global eCommerce market, ICOX may an emerging company that can deliver long-term rewards.
Media Contact
Company Name: Perceptive Advisors
Contact Person: Kenny Soulstring
Email: Send Email
Phone: 305-766-3421
Address:7441 Wayne Ave.
City: Miami Beach
State: Florida
Country: United States
Website: https://www.soulstringreport.com/