Climate Design Creates a Custom Marketing Plan with Web Solutions of America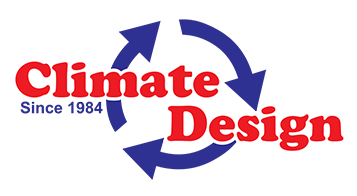 Orlando Air Conditioning Company and Orlando Marketing Firm Partner Up for Dynamic Digital Strategies
Orlando, FL – August 6, 2019 – Orlando air conditioning company, Climate Design, is collaborating with Central Florida marketing agency, Web Solutions of America (WSOA) to optimize digital content and improve online traffic.
Founded in 1984, Climate Design is an air conditioning company owned and operated locally in Central Florida. The company provides a range of indoor heating and cooling applications to both residential and commercial properties, and the Climate Design team hopes to advertise their service solutions to a wider digital audience.
"We're proud to serve customers that have been with Climate Design since it began, and we want to build even more of those customer relationships," said Bob Brewer, Owner of Climate Design. "We can't wait to see where this marketing partnership takes us."
Brewer and the team at Climate Design are working with Web Solutions of America to create a marketing mix that speaks to their local audience and brings awareness to their brand. The partnership provides Climate Design with Orlando SEO services and written web content.
"Indoor heating and cooling solutions will always be significant to Central Florida residents, which is why we're so excited to collaborate with the team at Climate Design," explained Kollin Yelensky, Director of Online Marketing at WSOA. "By localizing Climate Design's SEO, we plan to narrow their online targeting while broadening their digital range."
About Climate Design
Climate Design is a family owned and operated Central Florida air conditioning company. Climate Design's owner, Bob Brewer, is an active member of the Air Conditioning Contractors Association of Central Florida (ACCA), a licensed Florida air conditioning contractor, and a licensed Florida home inspector. Working alongside his son, Brewer created the Climate Design list of services to include repairs, preventative maintenance, installation, ductwork, and air purification.
About Web Solutions of America
Web Solutions of America is an Orlando marketing firm that offers a range of digital services, including SEO, social media, reputation management, and PPC. The Central Florida agency creates customized B2B marketing strategies to personally fit each partner and adapt to their marketing goals. For over 10 years, WSOA has partnered with clients across a range of industries, including healthcare, hospitality, insurance, and retail.
Media Contact
Company Name: Climate Design, Inc.
Contact Person: Media Relations
Email: Send Email
Phone: (407) 647-3785
Country: United States
Website: www.airconditioningorlandoflorida.com/