Critter Control© of Tallahassee Reminds Residents to Prepare for Bat Maternity Season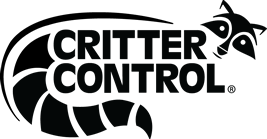 Tallahassee Pest Professionals Spread Awareness About Seasonal Wildlife Laws and Encourage Local Homeowners to Prevent Bat Entry
Tallahassee, FL – August 6, 2019 – To protect Tallahassee homes and local bat species, the wildlife removal experts at Critter Control© of Tallahassee warn residents to comply with regulations during bat maternity season. The season runs from April 15 through August 15, during which state laws prohibit bat exclusions from infested homes.
Critter Control© is a national wildlife removal company that specializes in pest prevention and exclusion services. As Florida wildlife management providers, the professionals at Critter Control© of Tallahassee want to spread awareness about bat maternity season and inform residents how to prevent bat entry.
Bats typically mate during the fall and winter months, and pregnant females give birth as early as mid-April. It's illegal to exclude bats from their roost during this time, because it jeopardizes the safety of newborn pups that aren't yet able to fly.
"The laws of bat maternity season protect newborns that can't care for themselves," said Critter Control© of Tallahassee Owner, Brandon Lynch. "If mothering bats are forced out of their roost, they won't be able to provide food for their pups."
There are 13 bat species living in Florida, including the Seminole bat, gray bat, eastern red bat, and the endangered Florida bonneted bat. These species keep agricultural pest population under control by feeding on insects like mosquitos and flies.
Although bats are pivotal to the surrounding ecosystem, their guano can carry harmful diseases. To secure local properties against infestation, homeowners should identify and seal any potential entry points before bats get inside. Residents can also set up bat tents and conserve outdoor roosting sites to create natural bat attractions away from homes.
"If a homeowner thinks they have a bat infestation, they should contact us right away," continues Lynch. "It's illegal to exclude bats until mid-August, but we can carefully inspect your home and create a strategy for safe bat removal once the season passes. We can also control any other pest problems you may have during and after the season."
About Critter Control© of Tallahassee
Critter Control© of Tallahassee focuses on providing animal control, pest prevention, and wildlife management services throughout the state capital. The wildlife professionals of Critter Control© of Tallahassee service both residential and commercial properties to safely manage pest problems and deter wildlife from reentering.
Media Contact
Company Name: Critter Control of Tallahassee
Contact Person: Media Relations
Email: Send Email
Phone: (850) 745-4111
Country: United States
Website: tallahasseecrittercontrol.com