California Flight Project All Set To Take Musically Ambitious Flights Again
California Flight Project is taking off again with their unmistakable leader Jerry J. at the helm as they look to get back on the road showcasing the number of J Pop Soul singles that contain the uniqueness of the California Flight Project's sound.
This is to mark the return of California Flight Project after 5 years of hiatus from touring. The Band's leader, Jerry J., would like to announce that the J Pop Soul legends will be touring spot dates again in support of the release of their new and re-released singles. Jerri J will also be promoting his shoe and apparel line at their performances.
California Flight Project have been genre head-splitters for a quite some time, reliving the aura and capabilities of music. Their music pulls from a variety of sources, prominently jazz, soul, and funk. Their new releases, "Body Needs to Sweat" and "Trust", evoke their signature sound, which has earned them a total of 9 Grammy nominations throughout their previous versions of existence. Jerry J. concludes that their music doesn't fall under any single category, and highlights the importance of a rich musical history that the entire California Flight Project has spearheaded in the past.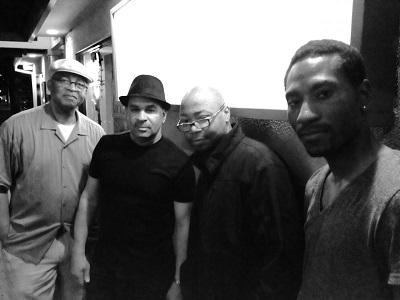 The tour will bring all the notable remembrances from their music. Through a series of highly anticipated show bookings, all the fans will congregate again. Jerry J's shoe and apparel brands like CaliGear and DaWear will also be the talk of the town when showcased on the tour. The footwear is of extremely high quality. They are made in Italy and surely will impress upon the very best fashion sense for anyone who wears them. Thus, the tour will be offering a variety of things at large, especially the designs that the creative and active mind of Jerry J. has brought forward. The music will feature all the classics that people have come to associate with California Flight Project.
Both the singles mentioned are set to be published and released by Famous Records, Black Diamond IHP Media Groups and Universal Music Distribution. They shall be effective for the purpose of attracting attention to the shows that they are supporting with the performance. Their official website is at http://www.californiaflight1.com, and their official Facebook page makes up for everything you may want to know, or need at https://www.facebook.com/Jerry-J-California-Flight-Project-176183385765071/app/2405167945.
About
Jerry J. spearheaded California Flight Project as a means to fulfill his greatest gift of being an extremely adept singer-songwriter. He describes the music as J Pop Soul, which essentially refers to jazz contemporary music peppered with lots of soul elements. Moreover, it is also essential to note there are lots of jazz/funk/rock rhythms applied, as well as some blues urban blends to better evoke and control that facet of the audience. The entire group has a total of 9 Grammy nominations under their belt and has won the Akademia Music Awards a record of 18 times. They are all set for getting back on the road and taking flight.
Media Contact
Company Name: Brower Entertainment Booking Agency
Contact Person: Patricia Brower
Email: [email protected]
Address:1099 Euclaire Ave.
City: Columbus
State: OH
Country: United States
Website: www.browerentertainment.com