Fomox V-Pack: The First Backpack to Protect People's Neck and Back
Fomox V-Pack is the first backpack that take care of people's back and neck. With the special designed shoulder straps and ventilating carrying system, the backpack can not only prevent neck pain from excessive weight of the bag, but also help with sweaty back problems.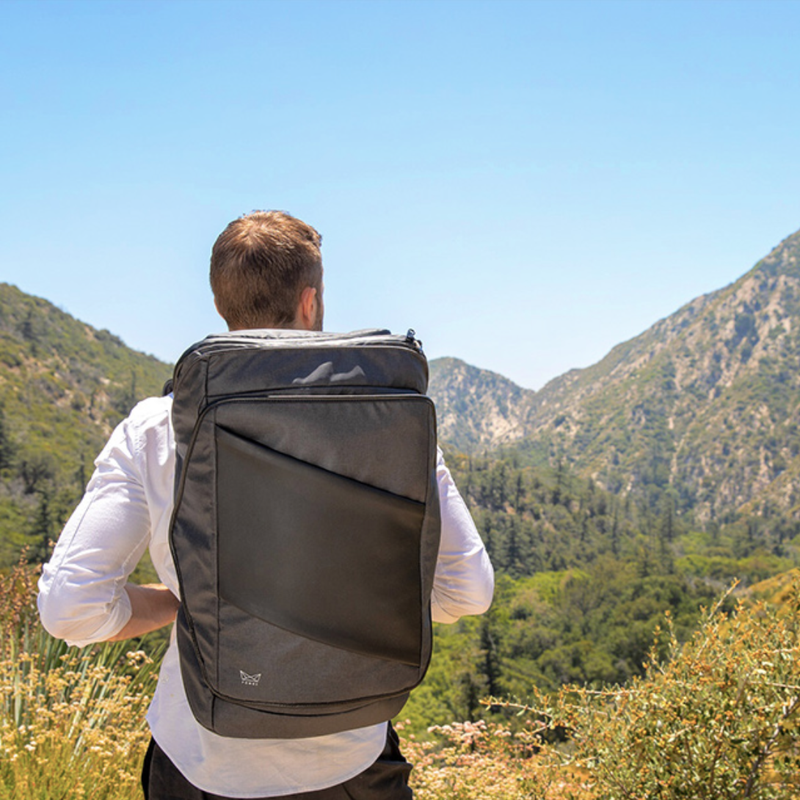 Fomox V-Pack is aimed to provide people with a comfortable and convenience traveling experience. Sweaty back can be problematic. Fomox brings a solution to our eyes, V-Pack has ventilating system that makes people keep refreshing all the time no matter commuting, hiking, biking, or any other outdoor activities. Specifically, the replaceable ventilating back pad allows air flows between the backpack and human back, so that the sweaty problem can be lessened.
When creating this ingenious product, Fomox concentrates on improving outdoor experiences for the travelers. While many travelers complain about the heavy burden brought by their backpack, Fomox makes one user-friendly adjustment by adding special air cushion to the shoulder straps. This design helps to reduce the shoulder and neck pain brought by overweighed bag. With the special designed shoulder straps, people eventually can be freed from the pain brought by the heavy backpack and enjoy a more comfortable and pleasant trip.
In addition to the painless and comfortable experiences, Fomox also want to bring convenience to people's trip. The multifunctional organizing features allows people to take diverse types of equipment and daily necessities with them when they are on the trip while this backpack contains various compartments for diverse-purpose use (camera bag, separate shoe compartment, wash bag, RFID compartment etc.). For convenience, people always have easy access to different compartments through one main compartment.
While people gradually becoming dependent on the electronic devices will also rely on portable power, power bank is growing to be an essential item in people's bag. Fomox also found this problem. That is why they integrated wireless charger into the bag. This way, people can always stay charged and connected.
Moreover, Fomox V-Pack uses selected 600D Twill Fabric Covered PU and water-resistant zipper to prevent any damp inside the backpack.
Overall, Fomox V-Pack is a thoughtfull backpack to help with the neck and back health. Their first Indiegogo crowdfunding campaign is launching soon.
Media Contact
Company Name: Netease News U.S.
Contact Person: Kevin
Email: Send Email
Phone: 6508933394
Address:4655 Old Ironsides Dr
City: Santa Clara
State: CA
Country: United States
Website: www.163.com