WAHALAROOM PARTNERS WITH THE TOP AFROBEATS MUSIC FESTIVAL TO MAKE INROADS INTO THE GROWING AFRICAN MUSIC MARKET.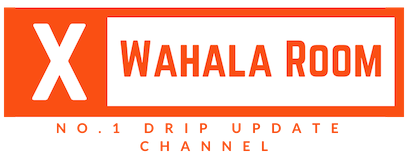 In March 2019, Wahalaroom made a key deal in the African music market and Partners with major afrobeat artist, followed by don jazzy, maleek berry, etc.
United States – August 8, 2019 – Wahalaroom has inked a deal with the top Afrobeats music festival, provide constant entertainment content, grew popularity over 1.3 million followers and it was Founded by Samuel Ogunkoya, Now the Wahalaroom has made another significant move into the local music market because this move has the potential to grow the reach of African artists around the world.
Wahalaroom is a popular entertainment and meme page dedicated to afrobeat urban culture. They have partnerships with Africa's biggest music festivals and also recently announce the partnership with one Africa music festival. This concept came about because there needed to be an unfiltered expression on how a good amount of African and afrobeat lovers felt.
Video Link: http://www.youtube.com/embed/aYK-NgyNnDk
"The music scene in Africa is so rich and diverse that it's important that we develop bespoke entrepreneurial strategies. At the same time, we'll keep in mind the lessons learned from other emerging markets, for instance, Latin America, where we successfully broke local artists globally," said the spokesperson of Wahalaroom, while talking about the company.
"The partnership with Plenty major artists in Africa like Don jazzy follow the brand is unique in the sense that our clients get the best of both worlds – curated and bespoke services by a highly experienced team across Africa and a dedicated global team to further push their music and their brands," he added.
This partnership is about cross-promoting on various platforms and using Wahalaroom reach to get engaged influencers from various states to raise awareness about the festivals
Media Contact
Company Name: Wahala Room
Contact Person: Samuel Ogunkoya
Email: Send Email
Country: United States
Website: http://instagram.com/wahalaroom