SPROUTS FARMERS MARKET ANNOUNCE MORE C LEVEL RESIGNATIONS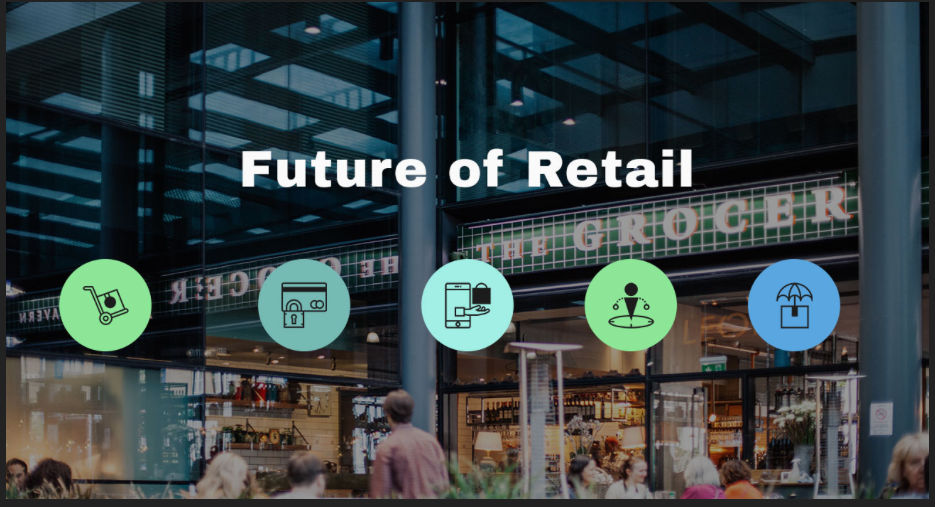 As for grocery retail, we all read the same headlines, said Jack Sinclair CEO Sprouts Farmers Market.
Sprouts Farmers Market has announced the resignation of its COO Jim Nelson who will transition to an advisory role for Sprouts until March 2020. The announcement is the third C level officer to leave Sprouts in recent times following the departure of former CEO, CFO, COO, and Sprouts Board Member
Legendary wall street investor Warren Buffet known for investment philosophy, when others panic he gets greedy, may apply when looking at SFM, now the stock has reached historic all-time lows. Sprouts new leadership signaled confidence, in its growth. Following the CEO resignation December 2018, a glut of inside executive officers positions at SFM and C level have left Sprouts including CFO and COO who stepped up as acting CEO's, all now resigned. With people leaving, Sprouts' is experiencing a culture shift, culture shifts create new potential and can bring the public company to realize its' full vision.
The SFM stock price has undoubtedly attracted the attention of investors far and wide, as a potential buy. The lower the stock the more potential for a take over. In 2015 AB Acquisition took Safeway from being a public company to private and merged it with Boise, Idaho's grocery store chain, Albertsons, which AB Acquisition purchased in 2006. SFM stock now having dipped to $16.46 from 52 weeks high of $29.66, may signal a good time acquire. SFM newly appointed CEO, Mr. Jack Sinclair in Thursdays August 1st earnings call said "Today, I do not have all the answers as to how we're going to improve, develop and grow this business, but we will build a world-class executive team with depth, diversity and the capability to capitalize on the significant growth opportunity in front of Sprouts. As for grocery retail, we all read the same headlines, the competition is fierce, and there are many retail outlets where customers can find food, even healthy foods. The future will be defined by those that follow the customers, those that stay in front of or create the product trends, those that bring a differentiated and unique experience, both in-store and digitally."
The exit of several high-level corporate officers at Sprouts' including procurement, director of corporate accounting, board, and CFO, does make for interesting discussion. A parallel to this is the Tesla company, it too recently went through similar very public circumstances in 2018 when its high-level officers resigned, including Tesla's accounting and human resources chiefs and CEO. Today the SFM web site publicly is advertising for its new director of corporate accounting and reporting, as well as new Treasury, having just finished advertising for a new director of purchasing and procurement. Mr. Sinclair the newly appointed Sprouts CEO in his first earnings call August 1st said, "I believe in creating a culture of transparency within the company and with all our stakeholders. I believe in creating a culture of clear accountability and meeting our commitments to each other. I believe in our customer-centric culture and always listening to our stores and our customers to help us improve and understand how to improve our business". With such words, SFM investors may soon have some confidence-building insight and transparency, that the new Sprouts CEO has signaled, and gain information on the recent spate of C level resignations at SFM.
Despite skepticism on SFM from stock market analysts on the earnings calls, Sprouts' new senior management does remain optimistic, and on the earnings call did signal a positive growth in the current quarter. SFM Lawrence P. Molloy, on the earnings conference call, said of Sprouts', "We do have a differentiated experience, and we're not a conventional grocery store. And so competing — and we're allowing the conventional to drive our business as opposed to leveraging the strengths that we have in our business and going forward and marching forward. "The question remains – Is sprouts an investment opportunity? it would seem SFM all-time low stock price does make the retailer an attractive buy. Whether SFM can recover and find the unconventional, and innovation is management speaks of, only time will tell. In today's era, retailers are competing with online. Barneys New York has just this week announced bankruptcy, the time for all retailers to identify the innovations that set them on the trajectory of success may be running short.
The full printed Sprouts Farmers Market second-quarter earnings call transcript can be read at this link to the Sprouts website.
Media Contact
Company Name: Millennial News Feed
Contact Person: Peter Good
Email: Send Email
Country: United States
Website: https://twitter.com/MillennialNews3