Alyx Chain Testnet Successfully Launches with Over 5,000 Transactions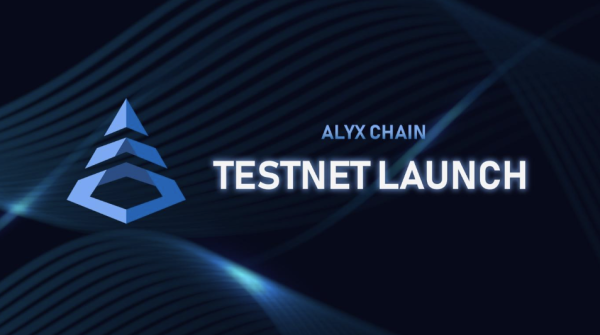 Zurich, Switzerland – 20th September, 2022 – The Alyx Chain testnet successfully went live last week on 14th September 2022. The launch was nothing short of phenomenal with a peak 2,123 transactions on launch day. As of 19th September, over 150,000 blocks have been validated and more than 5,000 transactions made with over 4,000 wallet addresses.
More than 1,000 validator applications from over 40 countries across the globe were received for the Alyx testnet and mainnet. Participants will be chosen by voting based on the following criteria:
– Geographical location – spread across the globe to maintain a resilient, distributed and decentralised network
– Expertise – chosen validators have diverse expertise and skills to cover all running functions of the testnet
– Experience – more experienced validators were chosen to leverage on their knowledge in running fullnodes and to gather valuable feedback
– Reputation and portfolio – more credible and dependable validators were chosen to better support others in the community
Alyx Chain
Built upon the vision to develop the next-gen blockchain infrastructure for Web3, Alyx is a high-throughput, high availability, EVM-compatible layer 1 blockchain offering fast transactions and low gas fees as well as enhanced cross chain compatibility with the Ethereum ecosystem.
Alyx is a fully interoperable blockchain that will unlock the potential of zero knowledge (zk) as a breakthrough technology for the new Internet. The project makes zk programmable at every level of the application for practical use, enabling decentralised application development at scale. This is aligned with Alyx's design from the very beginning to support high loads of an entire ecosystem operating simultaneously on the network with no congestion and low transaction fees.
Alyx also provides end-to-end tools to support the development, deployment and sustainability of Web3 applications. Prioritising seamless usability and frictionless onboarding for developers and users of the Web3 era, Alyx seeks to provide a strong and secure foundation for the next generation of decentralised applications.
ALYX Airdrop Campaign
To celebrate the launch of the testnet, the Alyx foundation is distributing 100,000 $ALYX tokens to early adopters and developers via a special airdrop campaign. Participants simply need to complete a list of tasks to get entries into the event. The more entries you have, the greater the chance to win. For interested developers, the campaign is still ongoing till 24th September 2022 (UTC+8), so you can click on the link below to join.
Testnet Airdrop Campaign for users: https://gleam.io/wmZE4/alyx-chain-testnet-airdrop-campaign?gsr=wmZE4-nTwccaiA6s
Testnet Airdrop Campaign for developers: https://gleam.io/gRmOK/alyx-chain-testnet-airdrop-campaign-for-developers
Exciting Times Ahead
With a whole new wave of layer 1 blockchains launching this cycle, Alyx is a promising new challenger in the arena. With many exciting ecosystem developments in its roadmap, Alyx strives to become the top blockchain with a better scalable architecture tailored for web3 applications.
Alyx Testnet Info
Alyx Testnet PRC: https://testnet-rpc.alyxchain.com
Alyx Testnet Blockchain Explorer: https://testnet.alyxscan.com
Alyx Testnet Token Faucet: https://faucet.alyxchain.com/
Media Contact
Company Name: Alyx Chain
Email: Send Email
Country: Switzerland
Website: https://www.alyxchain.com/