2022 IE expo China | Xiamen Jiarong Technology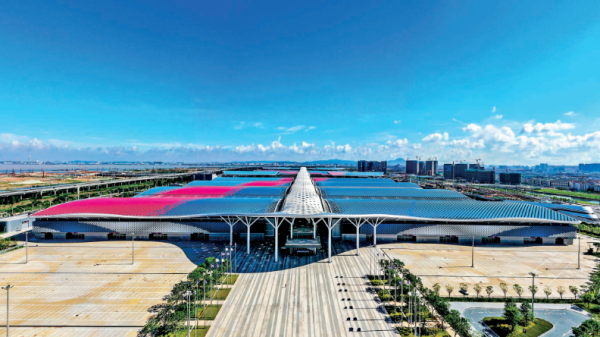 The major exhibition in the environmental protection industry China 2022, brings together a large number of environmental protection enterprises with professional visitors, experts and media from all over the world, showcasing the most cutting-edge products and solutions in the environmental protection industry, also showing the latest innovations in the water, solid waste, air, soil and noise pollution management industries, defining a new height of environmental industry development in the low-carbon era.
As a key invitee of the conference, Jiarong is presented at booth D37 in Hall 7 of Shenzhen International Convention and Exhibition Center and showcased technologies and solutions such as ZLD treatment technology, leachate transfer stations treatment and industrial wastewater solutions, providing customers with more economical, stable and efficient services and create higher value.
In this exhibition, Jiarong displayed several star products: containerized leachate treatment equipment, transfer station leachate treatment equipment, Memos TUF, low temperature negative pressure evaporator, cleaning agents, after-sales overhaul service ……, attendees intuitively feel the Jiarong strength in the field of "difficult wastewater treatment".
Original Source: https://www.jiarong.com/newsinfo/48
Media Contact
Company Name: Xiamen Jiarong Technology
Email: Send Email
Phone: +86 592 5929 683
Address:No. 1670 Butang Middle Rd
City: Xiamen
State: Fujian
Country: China
Website: https://www.jiarong.com/