Paul Steven Stone's 'Souljourner' Introduces A New Literary Genre: 'Spiritual Thriller'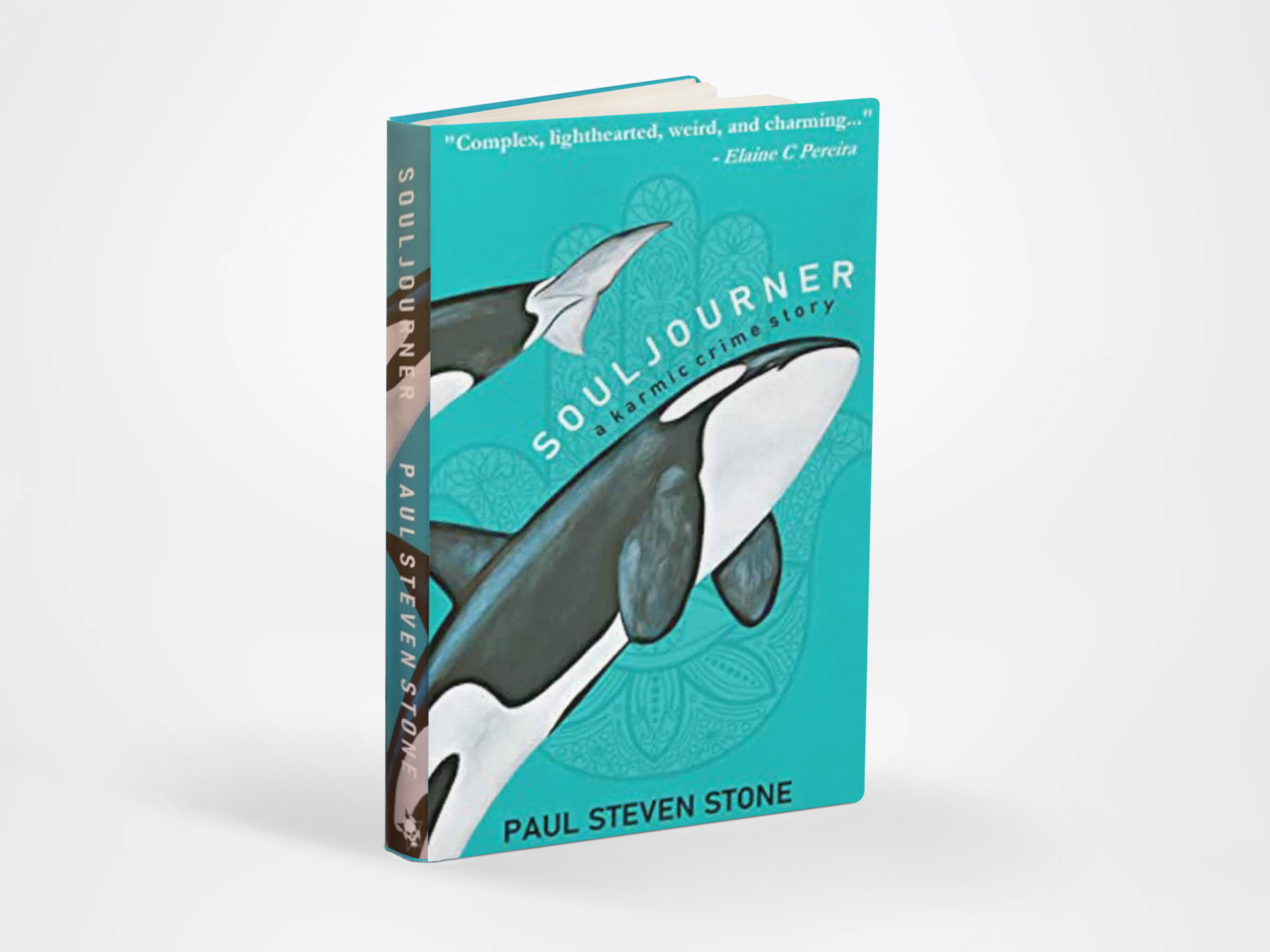 Souljourner, the second book in the Seekers For Truth Trilogy, explores vengeance through reincarnation.
In Souljourner, a gripping novel inaugurating the "spiritual thriller" genre, Paul Steven Stone tells the story of David Rockwood Worthington, a man serving a life sentence for the murder of his third wife — a murder he does not remember committing. As a member of a spiritual school called the Seekers For Truth, David searches for the events in his life that have brought him to this moment, grappling with the metaphysical forces at play. Ingeniously structured in the form of a letter to the next incarnation of David's soul, Stone positions the reader as both an observer and character in the novel's storyline, set to experience the sharp twists and turns of David's karmically propelled fate.
"I strive to illuminate the fact that there is a spiritual aspect to our lives, an aspect that hugely influences the course of those lives, yet is virtually unknown to most people as they go about their day-to-day existence," says Paul Steven Stone. A brilliant writer, Stone enjoyed a notable career as a creative advertising professional and newspaper columnist before turning to books. Now a published author with several fiction and children's books under his belt, Stone's aim with Souljourner is to bring to light spiritual realities that showcase how all things in the karmically-controlled Universe we inhabit are connected.
The central premise of the novel is that humans travel from incarnation to incarnation with a group of unchanging, companion souls who comprise a Karmic Pod. The identities of the souls in a Karmic Pod are hidden, so when a vengeful spirit sets out to destroy David, he sets out to warn the next incarnation of his soul of the life-altering consequences he can expect to face.
The book weaves together several standout features that put it in a class of its own. Stone's writing is fast-paced and immediate, with many scenes that will keep readers on the edge of their seats. The protagonist, David, is a carefully crafted hero that readers will understand and relate to. In addition, themes of metaphysics, crime, freedom, and spirituality tie the work together in an unforgettable way that will have you questioning the very fabric of reality itself.
Souljourner has received positive reviews from many renowned literary organizations, authors, and reviewers. Howie Bryer writes, "Souljourner is a very intriguing, humorous, well-written story that engages the reader in the trials and tribulations of the main character, David Rockwood Worthington — husband, father, inmate. There are few books that I would reread, and Souljourner is one of them." Jessi I. writes, "Stone truly captures the attention and keeps the reader glued to his metaphorical seat throughout. Would recommend this novel to anyone needing a good, introspective look at themselves through the story of another."
A cult-classic in the making, Souljourner is available on Amazon, Barnes & Noble and other online bookstores. Readers looking for an extraordinary karmic rollercoaster of a book are encouraged to purchase their copy today: https://www.amazon.com/Souljourner-Karmic-Paul-Steven-Stone/dp/1912526948
About the Author
Paul Steven Stone enjoyed a storied career in Boston-area advertising, where he crafted his iconic, nationally known brand of "Who But W.B. Mason!" for a local office supply dealer. Stone's Mason theme, "Who But W.B. Mason!" was Stone's signature brand creation and has been featured on MLB ballparks nationwide. Now retired, Stone devotes his time to writing novels and children's books. With two novels in his Seekers For Truth trilogy already published, Stone is now working on completing the third, How I Made My Fortune. Stone's two latest children's books are The Wind's Tale and Cock-A-Doodle-Don't.
To learn more, please visit: PaulStone.com or find him on Facebook, Twitter, or LinkedIn.
Media Contact
Company Name: Author News Network
Contact Person: Media Relations
Email: Send Email
Country: United States
Website: authornewsnetwork.com