Now Playing On NASDAQ: SMX PLC. Markets Game-Changing Encoding Technology To Enhance And Expedite Global Sustainability Initiatives ($SMX)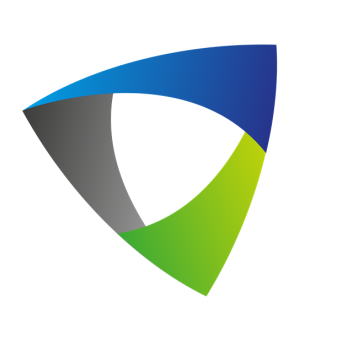 Steve Jobs made a claim in 2007, saying that his newest product would change how people worldwide live and communicate. Fast forward sixteen years later, and it's easy to argue that his iPhone (NASDAQ: AAPL) did more than substantiate his vision; it also revolutionized the global communications landscape. The game-changer he was, Jobs' legacy lives on. In fact, more than ushering in a communications revolution, he is responsible for enabling other companies to prove that even the most far-fetched ideas can blaze a disruptive trail to prosperity.
That includes SMX, PLC. (ASX: SMX.AX), a publicly-traded company on the Australian markets, which is expected to make its NASDAQ debut on Wednesday. Like Jobs' contributions to communications, SMX's can also be a global game changer in sustainability, and that's no exaggeration. Its innovative technology does what no other can by offering a system that can uniquely verify material origination, allowing companies to tangibly demonstrate their commitment to sustainable and ethical sourcing & ESG practices. But more than a record, it's a transparent, credible, and measurable way to identify and verify product and material makeup in real time without destroying the finished product.
That explanation may make the technology sound simple. But don't under-appreciate what's put into play by SMX. By using SMX's molecular marking technology and its digital twin blockchain platform, companies can efficiently sort, reclaim and potentially reuse the raw materials(solid, liquid, or gas)in their products when it reaches their end lifecycle. That reduces the number of virgin materials required to re-produce, reduces waste sent to landfills, can significantly reduce carbon emissions, and facilitates meeting consumers' and stakeholders' sustainability & ESG expectations. The best news- SMX's technology is applicable across a wide range of materials besides plastics, including metals, gold, and textiles.
And that does more than put massive revenue-generating opportunities in SMX's near-term crosshairs; it could put a new generational investment opportunity in play.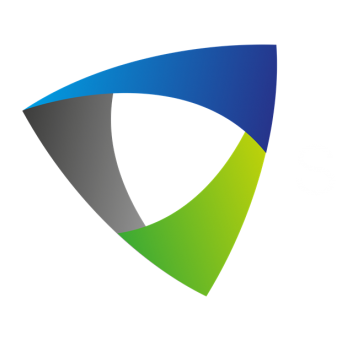 Opportunity In A Generational Trade
That's not an overly enthusiastic assessment considering that its technology can provide a means to track millions of products and materials through an entire lifecycle. More specifically, by microscopically encoding raw materials, SMX is the first and only known company providing brands and manufacturers the ability to meet the demands of sustainability, accountability, and transparency through a unique trackable marking system.
The technology is remarkable, with the most powerful aspect being that SMX has developed a way to augment materials to granular detail to prove their provenance, purity, and integrity. Its technology does more than instill transparency; it allows companies and industries to gain the intelligence needed to work in more intelligent and productive ways by linking parts of the value chain and enabling use, reuse, and reuse again to realize the potential of materials.
It's a system perfectly designed and equipped to serve the 21st-century economy that empowers businesses to maximize their presence in the real-world circular economy.
Powerful Solution Microscopic In Size
Frankly, the encoding technology is so innovative and, in some respects, difficult to comprehend it's hard to explain just how powerful and disruptive it will be. And it's not a matter of "if" anymore, but instead, "how soon" will businesses integrate this technology and utilize this invisible solution to transform their business into an intelligent ecosystem, putting sustainability and accountability at the heart of what they do. Logic dictates the answer to that question is "sooner than later."
In fact, by empowering companies at a molecular level, SMX is already driving that change by enabling its clients to capitalize on their inherent power and transforming their mission by coordinating ecosystems that work as a united whole. It's a competitive advantage that is perpetuating unprecedented growth at SMX.
And it's unlikely that its competitive distance will shrink, noting that SMX is advancing its own potent, patent-protected technology. At its core, it provides multiple-stages and multiple-loops traceability, with a resilient SMX marker and blockchain platform designed to ensure that data is never compromised or lost, enabling more accurate and reliable traceability as the material is recycled/reused multiple times. That's not all.
It facilitates enhanced data flow and circularity. The SMX marker enables client data to be stored at a molecular level within products and materials, allowing for increased transparency of marked content for greater granularity, ease of recycling, accountability, and security.
As exciting, SMX markers provide knowledge-gathering potential, with the SMX reader designed to enable easy data gathering at any point within the supply chain without affecting the product or material, eliminate blind spots, and provide unprecedented transparency. The best news- the revenue-generating potential from this mind-boggling technology is enormous, noting that the unique SMX marker can be applied to any material, expanding its use case for any sector needing anti-counterfeit, brand protection, client liability, and track and trace technology.
It does even more. SMX's suite of integrated solutions solves both authentication and track and trace challenges to uphold supply chain integrity and provide quality assurance and brand accountability to producers of goods. For brands and industry, it's a production and management game-changer.
SMX Turn-Key Technology Targets Broad Demand
Better still, it's an easy-to-implement turn-key solution utilizing a sub-molecular hidden 'marker' system and a unique 'reader,' facilitating a 'blockchain record' providing transparency and authentication that creates an auditable closed-loop supply chain. And there are few, if any, market exclusions. It's active in chemistry, plastics, electronics, precious metals & minerals, food & beverage, and agriculture markets. That's helped SMX engage in impressive global collaborations, including BASF SE (OTC Other: BASFY) for chemicals, the Perth Mint for precious metals, and SMX-B for wine applications. On an even broader scale, the technology can be used for seed to harvest, food security, and to enable meeting ESG standards. There's more.
The future of sustainable "fashion" is creating desirable narratives connecting tangible, sustainable ESG practices with the fashion industry by tracking, tracing, authenticating, and verifying both physically and digitally, each stage along the value chain. That includes following the raw materials through the manufacturing supply chain to distribution, retail, and end-of-life. Put another way, it enables full supply chain transparency and measurably and credibly tangible, sustainable circularity. And it's all tracked and recorded with an invisible marker and scanner.
The SMX mission is doing something else. It is leading the charge away from global and traditional "take-make-dispose of" economic models to one regenerative by design to retain as much value as possible from resources, products, parts, and materials. The result is intended to create a system that allows for longer life, optimal reuse, refurbishment, remanufacturing, and recycling.
Companies committed to the circular economy, like Amazon (NASDAQ: AMZN), Visa (NYSE: V), and Starbucks (NASDAQ: SBUX), are sure to embrace the technology. But they are just three of thousands, even millions, of brands rethinking products and services based on durability, renewability, reuse, repair, replacement, upgrades, refurbishment, and reduced material use. That totality of interests puts SMX in an enviable position.
Seizing Upon Global Market Opportunities
And it's a massive opportunity they are capitalizing on, resulting from SMX technology being able to mark solid, liquid, or gas objects in multiple layers. Moreover, it utilizes a combination of 500,000+ marker molecules to help make each mark unique, designed not to change the material's composition, quality, and characteristics such as color, weight, taste, and smell. Those markings are recognized through a patented sensitive reader, which receives a response signal from a marker embedded in the item within seconds without having to destroy the product or send the item to a special lab for testing. Impressively, the data received shows processes through the supply chain, including transfer of ownership to prove authenticity and quality assurance.
That's invaluable information. Global counterfeit and pirated goods sales are estimated at $500 billion annually. But in addition to brands utilizing SMX to protect product and image integrity, SMX is tapping into a more enormous opportunity, the circular economy. It's an estimated $4.5 trillion opportunity in the U.S. alone, presenting the potential for expedited company growth by accelerating client brands towards a committed practice of contributing to a sustainable future. Other markets include the Global Plastic Recycling Market, estimated to reach $60.7 billion by 2025, and global textile waste, expected to reach 148 million tons annually by 2030.
Thus, an irrefutable case can be made that SMX is doing the right things at the right time. Most important, however, is that they have developed world-changing technology to advance and fuel a global sustainability mission. The better news for SMX, investors, and the global population; if all goes as expected, SMX can do for sustainability and accountability practices what Apple did for communications technology- positively impact a global landscape.
Disclaimers: Hawk Point Media Group, Llc. is responsible for the production and distribution of this content. Hawk Point Media Group, Llc. is not operated by a licensed broker, a dealer, or a registered investment adviser. It should be expressly understood that under no circumstances does any information published herein represent a recommendation to buy or sell a security. Our reports/releases are a commercial advertisement and are for general information purposes ONLY. We are engaged in the business of marketing and advertising companies for monetary compensation. Never invest in any stock featured on our site or emails unless you can afford to lose your entire investment. The information made available by Hawk Point Media Group, Llc. is not intended to be, nor does it constitute, investment advice or recommendations. The contributors may buy and sell securities before and after any particular article, report and publication. In no event shall Hawk Point Media Group, Llc. be liable to any member, guest or third party for any damages of any kind arising out of the use of any content or other material published or made available by Hawk Point Media Group, Llc., including, without limitation, any investment losses, lost profits, lost opportunity, special, incidental, indirect, consequential or punitive damages. Past performance is a poor indicator of future performance. The information in this video, article, and in its related newsletters, is not intended to be, nor does it constitute, investment advice or recommendations. Hawk Point Media Group, Llc. strongly urges you conduct a complete and independent investigation of the respective companies and consideration of all pertinent risks. Readers are advised to review SEC periodic reports: Forms 10-Q, 10K, Form 8-K, insider reports, Forms 3, 4, 5 Schedule 13D. For some content, Hawk Point Media Group, Llc., its authors, contributors, or its agents, may be compensated for preparing research, video graphics, and editorial content. HPM, LLC has not been compensated to provide research and/or editorial production coverage for SMX PLC., but does hope to engage in, and is actively soliciting for sponsored content consideration. Thus, readers of this content should note that SMX PLC is portrayed favorably. As part of that content, readers, subscribers, and website viewers, are expected to read the full disclaimers and financial disclosures statement that are attached to this content. The Private Securities Litigation Reform Act of 1995 provides investors a safe harbor in regard to forward-looking statements. Any statements that express or involve discussions with respect to predictions, expectations, beliefs, plans, projections, objectives, goals, assumptions or future events or performance are not statements of historical fact may be forward looking statements. Forward looking statements are based on expectations, estimates, and projections at the time the statements are made that involve a number of risks and uncertainties which could cause actual results or events to differ materially from those presently anticipated. Forward looking statements in this action may be identified through use of words such as projects, foresee, expects, will, anticipates, estimates, believes, understands, or that by statements indicating certain actions & quote; may, could, or might occur. Understand there is no guarantee past performance will be indicative of future results. Investing in micro-cap and growth securities is highly speculative and carries an extremely high degree of risk. It is possible that an investors investment may be lost or impaired due to the speculative nature of the companies profiled.
Media Contact
Company Name: Level3Trading.com
Contact Person: Ken Lawrence
Email: [email protected]
Country: United States
Website: https://level3trading.com/