3TREES Attends the 17th Fujian Provincial Games as Official Exclusive Coating Supplier
On the evening of November 27, the 17th Fujian Provincial Games opened in Nanping Sports Center with the theme of "Youth Sports, Beautiful Wuyi". As the official exclusive coating supplier of the games, 3TREES's green, healthy and natural image was visible across the streets of Nanping.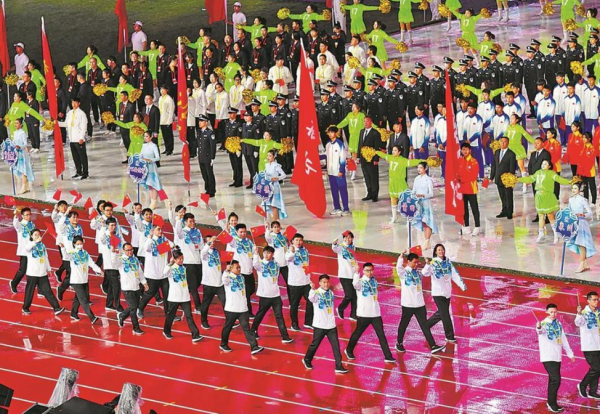 The opening ceremony, which featured the theme of "simplicity, safety and splendor", focused on promoting the culture of "Fu". Divided into five chapters: beautiful Wuyi, vibrant Nanping, auspicious Bamin, sporty Fujian, and bright future, the event fully displayed the rich cultural heritage and economic and social development of Fujian and Nanping, presenting an audio-visual feast to the people of the province. During the games, some 23,000 athletes from different parts of the province will compete in 80 sports and 1,307 events.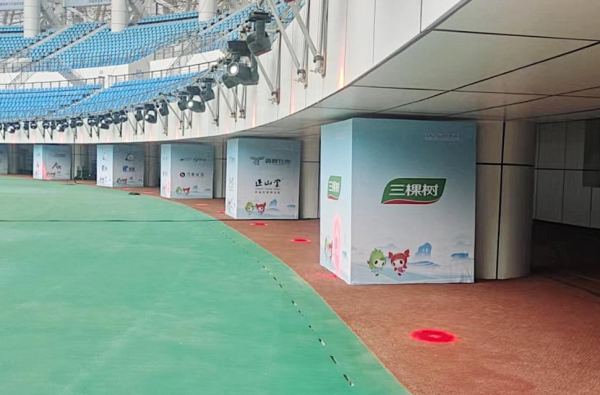 3TREES has forged an inseparable bond with sports competitions. During its sponsorship of the Beijing 2022 Winter Olympics and Paralympics, 3TREES contributed several widely recognized green products, green services and green solutions, including the coating services for more than 10 key projects of the Winter Olympics, and the painting of Wu Dajing's racing helmet and the Winter Olympics medals, which were highly popular among the netizens.
3TREES also participated in a number of sports projects in Fujian Province, including the Strait Olympic Sports Center in Fuzhou and the Second Sports Center in Jinjiang City, contributing to the development of sports in the province. In Nanping City, where the opening ceremony was held, 3TREES also provided green products and quality services for projects such as the Municipal Court, the Municipal Procuratorate and the Jianyang Economic Development Zone.
By becoming the official exclusive coating supplier of the Fujian Provincial Games, 3TREES has once again demonstrated its spirit of striving for excellence. Dedicated to mission of "making homes healthier, cities more beautiful, and life better", 3TREES will join hands with the Organizing Committee of the Fujian Provincial Games to present a simplistic, low-carbon, safe and splendid sports event for the people of Fujian.
original source: https://www.3treesgroup.com/en/news/news_info/547.html
Media Contact
Company Name: 3TREES
Contact Person: Media Relations
Email: Send Email
Phone: +86 0594 2761989
Address:Headquarters: 518 Liyuan North Avenue, Licheng District
City: Putian
State: Fujian, 351100
Country: China
Website: https://www.3treesgroup.com/